Job: Architect

Industry: Design of energy efficient buildings in standard CasaClima and Passivhaus

Location: Sogliano al Rubicone (FC)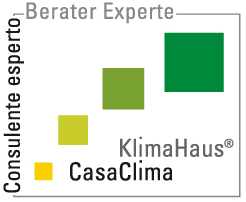 Christian Tramonti, architect, energy consultant CasaClima since 2011, has certified the first redevelopments of school buildings and new offices dedicated to work respectively with the protocols School, CasaClima R and Work & Life.
He is a member of the board of directors of the CasaClima Emilia-Romagna network and of IG Passivhaus ER and is a speaker at events related to energy efficiency issues.
"

MyMeter represents a strategic aid in the management of the property and in the containment of maintenance costs.
Working often in the public sector, in addition to proposing the adoption of quality models, sustainability and efficiency as the protocols casaclima, I pay much attention to the issue of future costs of building management.
In this sense, the MyMeter Humidity Monitoring System is an essential tool to ensure the efficiency of the wooden structure over time. Knowing that you are alerted by the System at the onset of some criticality, would allow you to intervene in a timely and almost preventive manner.
Otherwise the evidence of a problem would be months or years later, with much higher repair and intervention costs.
Limiting the operating and maintenance costs of a building, even public, and being able to plan them over time is an essential approach in modern design.